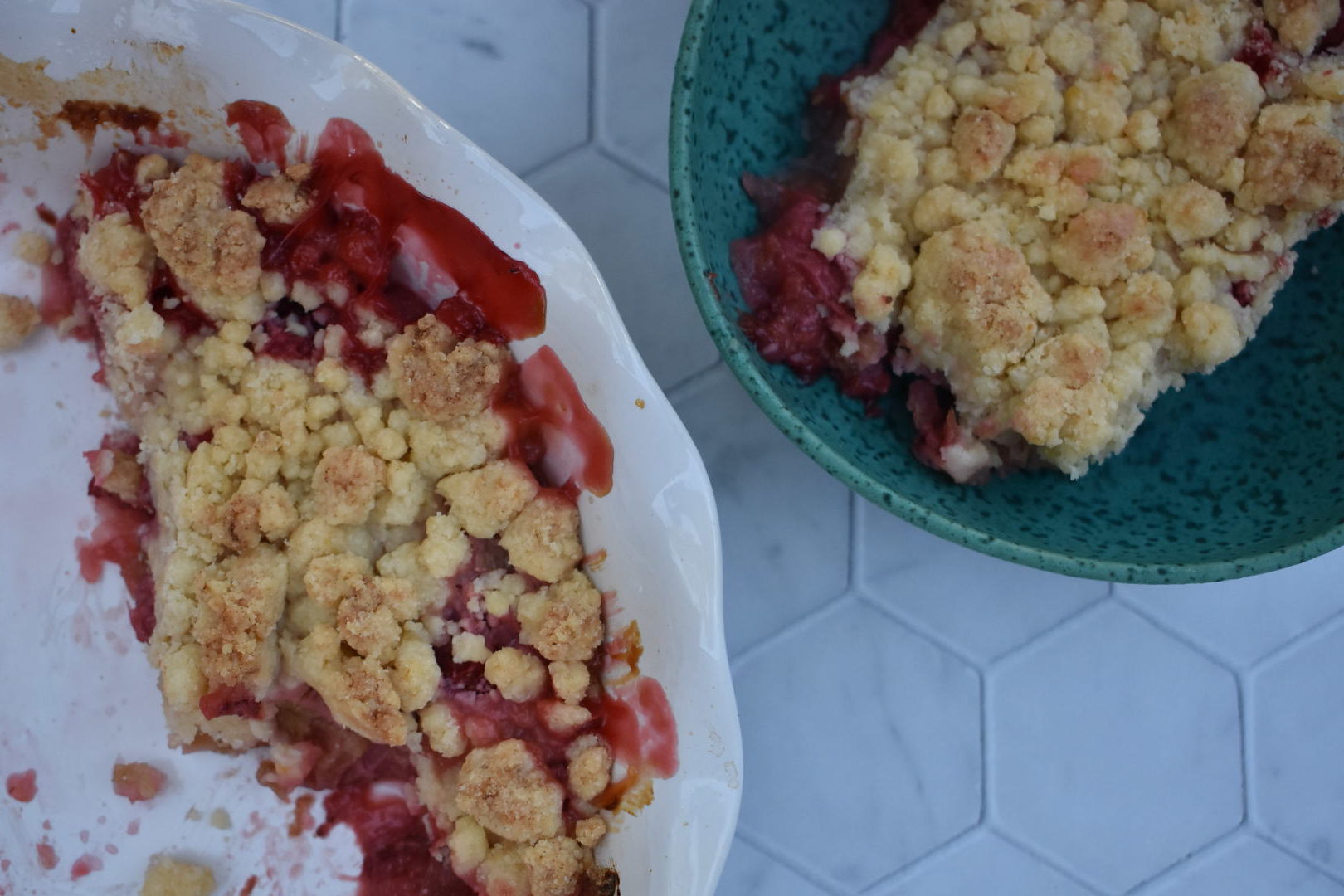 Ingredients:
1 1/3 cups all-purpose flour
1 teaspoon baking powder
3 tablespoons granulated sugar
3 tablespoons demerara or turbinado sugar
grated zest of 1 lemon
10 tablespoons unsalted butter, melted
1 1/2 cups 1-inch pieces chopped rhubarb
1 quart strawberries plus a few extras, hulled and quartered
juice of 1 lemon
1/2 cup granulated sugar
3 tablespoons cornstarch
pinch of salt
Vanilla ice cream, freshly whipped cream or plain Greek yogurt, for serving
Directions:
Make the topping: Position a rack in the middle of the oven and preheat to 375 degrees F. In a mixing bowl, combine the flour, baking powder, both sugars and the lemon zest. Add the melted butter and stir until the mixture forms small and large clumps. Refrigerate 10 minutes.
Make the filling: Toss the rhubarb, strawberries, lemon juice, granulated sugar, cornstarch and salt in a 9-inch square baking dish or 9-inch deep-dish pie plate. Let sit 10 minutes.
Cover the fruit thickly and evenly with the topping. Place the dish on a foil-lined baking sheet. Bake until the topping is golden brown in places and the fruit is bubbling beneath, 40 to 50 minutes.
Let the crumble rest at least 15 minutes. Serve warm with vanilla ice cream, whipped cream or Greek yogurt.