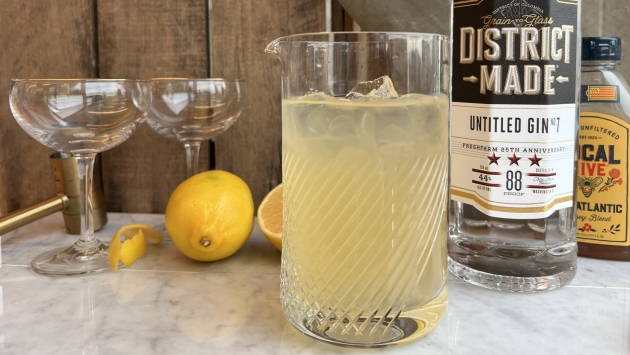 Ingredients:
1 oz District Made Untitled Gin No. 7
1 oz honey syrup
.5 oz fresh lemon juice
lemon wheel or twist
Directions:
To make honey syrup, mix equal parts of honey and warm water. Stir until honey is dissolved. Let cool before use.
Add gin, honey syrup, and lemon juice to a shaker with ice and shake or mix until well chilled.
Strain into a chilled cocktail glass and garnish with a lemon wheel or twist.