STORAGE TIPS: To keep leafy greens from wilting, wrap them in a damp towel and store them in a plastic bag in the refrigerator. Do not wash before storing.
HOW TO PREP: Wash thoroughly with cold water. Chard, collards, and kale have thick stems in the middle that you should remove. The stems are edible but can sometimes have a bitter, herbaceous taste when eaten raw, so chop them into small pieces and sauté.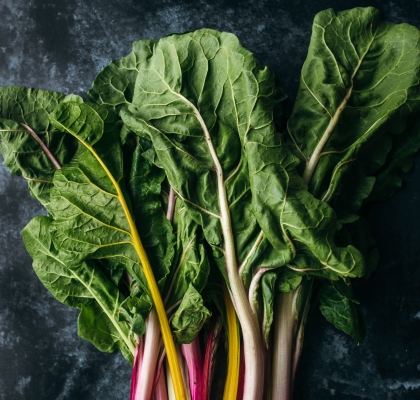 SWISS CHARD
APPEARANCE: Stems can be rainbow colored — orange, yellow, pink, red, white — with bright green, wrinkled leaves.
SAUTÉ: Remove the stems and cut them into small pieces, then cut the leaves into small 2-inch pieces. Heat 1 Tbsp of oil in a large pan over medium heat, add the stems and cook for 6-8 minutes, then add the leaves, 2 Tbsp water, salt, and pepper.  Cover the pan and cook for 2-4 minutes, remove the lid, and stir occasionally for 1-3 minutes.
> Watch a short video on how to store and prepare swish chard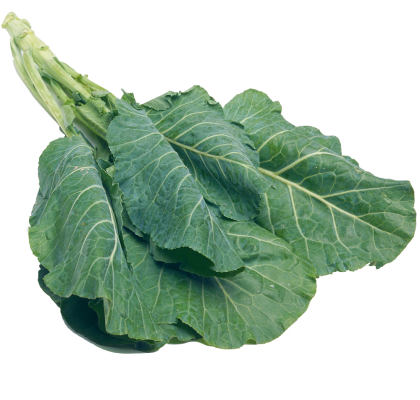 COLLARD GREENS
APPEARANCE: Large dark green, fan-like leaves.
SAUTÉ: Remove the coarse stalks and central rib from all of the collard leaves and cut the leaves crosswise into very fine ribbons. Heat oil in a large skillet over medium heat, add the greens, and cook for 3-6 minutes. Continue to stir until all leaves are coated in oil and are a bright green color.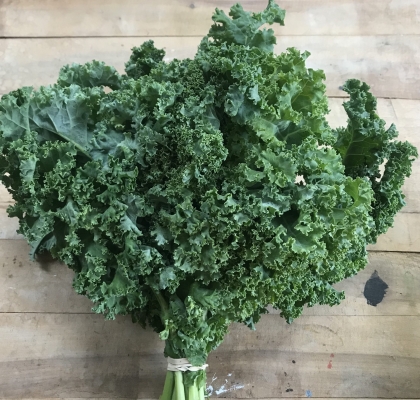 KALE
APPEARANCE: Depending on the variety, the colors can range from green or dark green to purple with curly or bumpy textured leaves.
SAUTÉ: Remove the greens from the stem and chop leaves. Add oil to a pan and heat on medium-high heat until hot. Add 1/2 cup of stock, then add the greens and cover for 8-10 minutes until soft, stirring occasionally. Stir-fry or add to stews.
RAW: If eaten raw, massage 1 Tbsp oil into the leaves and let it sit for 10 minutes until softened.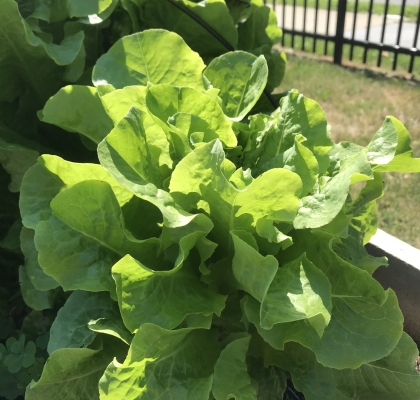 ASSORTED SALAD GREENS
Salad greens should be eaten as soon as possible. To store salad mixes, line a plastic container with a clean kitchen towel or a few paper towels and dump the greens inside.
For heads of lettuce, remove any wilted or damaged outer leaves before wrapping them in a paper towel and storing them in a plastic bag in the crisper drawer of the refrigerator.