Interested in playing music or performing at FRESHFARM markets? FRESHFARM invites local performers to come to market to share music or other performing arts with our market shoppers. By performing at the farmers market you help transform the street into a more vibrant, enjoyable community space.
With almost 30 markets in Washington DC, Virginia, and Maryland we are excited to offer many busking opportunities and limited paid performances. Musicians and performers at our markets are asked to follow these guidelines:
FRESHFARM Performers Guidelines
Performers must present themselves in a manner that upholds the standards and values of FRESHFARM.
No music that portrays violent or sexual imagery.
No profane or offensive language.
Limited paid performances are offered based on specific needs and budgets of markets. Most performance opportunities at market are for tips only.
Paid performers must provide 48 hours' advance notice of cancelation.
At the discretion of the Market Staff, musicians must maintain a reasonable volume for customers and farmers and producers.
FRESHFARM cannot guarantee power, which is dependent on the location. Performers that need power must coordinate with the Market Staff at the time of booking the performance.
FRESHFARM can provide tents and weights on occasion, and requests should be arranged at booking.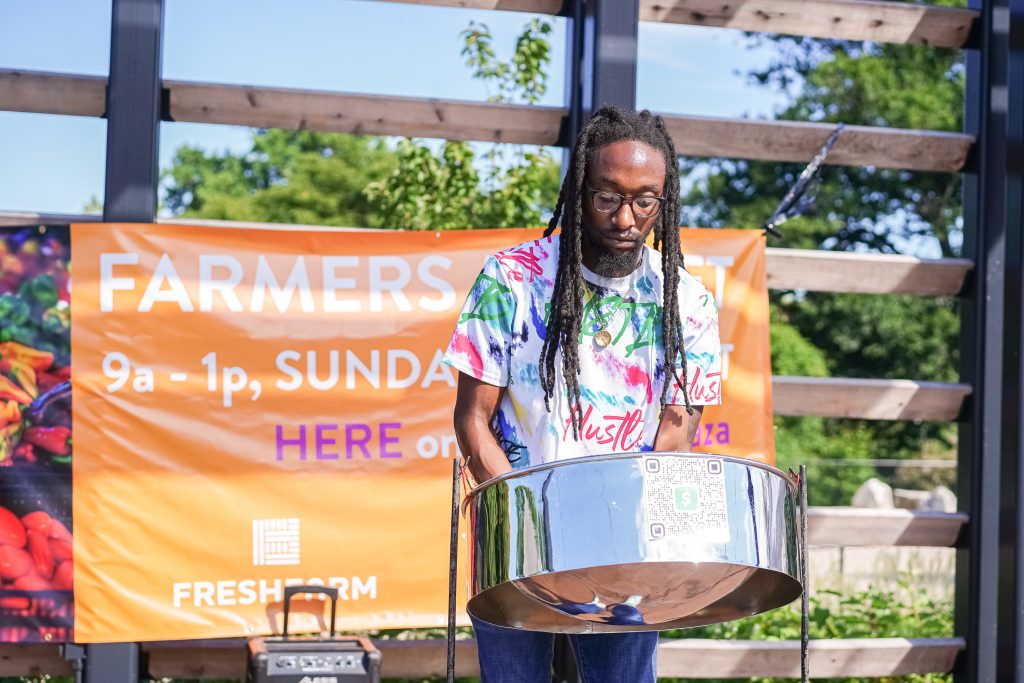 FRESHFARM has a limited budget to compensate musicians, but not all music performances at market will be paid. The average paid opportunity is $50 for a two hour performance. Performers are welcome to collect tips from shoppers.
If you are interested in performing at our markets please fill out the Performer Interest Form. This will give you more information about our markets and let us know more about you.
FRESHFARM does not schedule performers at Arlington, Dupont, and Downtown Silver Spring. Buskers are welcome in spaces surrounding but not inside these markets.
Any outstanding questions can be directed to performers@freshfarm.org.