FRESH FOOD FOR BARRETT ELEMENTARY SCHOOL
Barrett Elementary School PTA believes that providing fresh, healthy produce advances their mission to make every child's potential a reality by engaging and empowering families and communities to advocate for all children.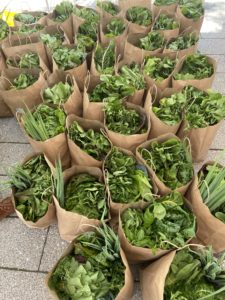 Support Barrett Elementary School families in Arlington, Virginia! While families have been grateful for the various types of food assistance that are available in the neighborhood, many have requested assistance with obtaining fresh food beyond the non-perishable pantry food products and single serve meals. This is particularly important as students will continue to be kept away from schools as Arlington Public Schools shifts to remote learning for the 2020-21 school year.
As a Title I school with a population of about 560 students, Barrett Elementary is comprised of 60% English learners and 58% economically-disadvantaged students, including 61% who are eligible for free or reduced meals. There is much need within the school community from rental assistance to food security.
A $22 donation covers a week's worth of produce for a family of four.