Bid on fabulous culinary and travel experiences at the FRESHFARM Feast!
Santa Monica Culinary Experience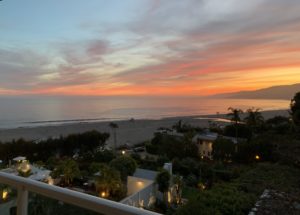 Enjoy a week's stay at a stunning and luxurious two-bedroom, two-bath oceanfront condo in the heart of Santa Monica! This coastal city, set along the Pacific Ocean, is highly walkable with a vibrant, world-class culinary scene.
During your stay, Kim Floresca, the Chef of Gwyneth Paltrow's Goop Food Group, will travel to your seaside condo to prepare a delicious catered meal crafted to your liking with drinks and wine for four. Prior to joining the Goop family, Chef Kim has worked at The French Laundry, Per Se, and El Bulli, among others.
The package will also include a private tour of Los Angeles' new Hammer Museum, a 30-minute drive from home base, led by curator Mia Locks. After the tour, you'll have exclusive early access to culinary luminary Alice Waters' new, yet-to-be-named restaurant set to open this year in the Hammer for lunch or dinner with wine pairings for four. This is Alice Waters' first new restaurant in over 35 years, and, much like her legendary Chez Panisse (Berkeley CA), the new LA restaurant centers around local ingredients sourced from regenerative farms.
Rounding out the Santa Monica experience is a chef's tasting dinner for four at Socalo, Mary Sue Milliken & Susan Feniger's famed Mexican cantina. Finally, you'll have drinks and small bites at the nationally acclaimed Pasjoli, a modern French bistro from award-winning Chef Dave Beran. Pasjoli was just awarded its first-ever star in the most recently released Michelin Guide!
This package includes two roundtrip tickets on Alaska Air.
Starting Bid: $5,000
Restrictions:
Santa Monica Condo: Week stay must be coordinated with the condo owner for a mutually agreeable date.
Alice Waters restaurant: Mutually agreed upon time. Expires July 2022.
Pasjoli: Expires September 1, 2022.
Socalo: Not valid on holidays or with any other offer.
Goop Chef Dinner: Mutually agreeable date.
The Hammer Tour: Mutually agreeable date.
Alaska Airlines: Must be booked by October 20, 2022.

---
Authentic Mexican Cuisine & Margaritas with Mexican Embassy Chef Patricia Cruz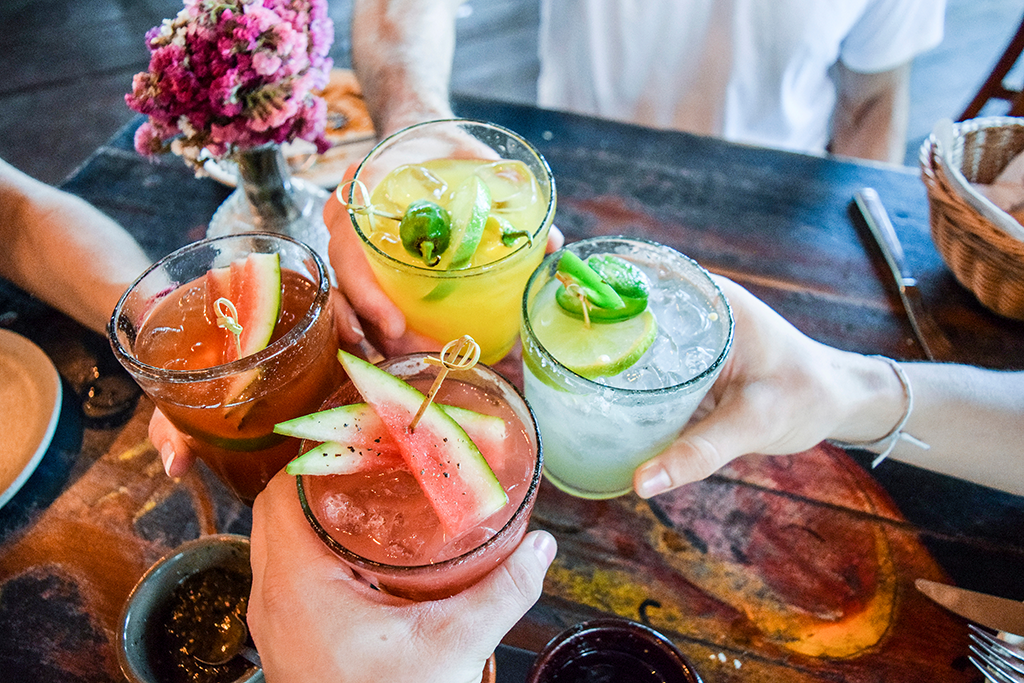 Bring authentic Mexican cooking directly to your home! Patricia Cruz, Chef at the Mexican Embassy in DC, will come to your house and fill your kitchen with the fresh and vibrant flavors of her native country. Gather 10 to 12 of your favorite people to enjoy traditional Mexican cuisine that Chef Patricia will craft from farmers market-sourced ingredients. In addition to helming the Mexican Embassy kitchen, Chef Patricia also owns and operates Sabor del Taco, a highly sought-after food truck that can only be found at FRESHFARM's Saturday Columbia Heights market, serving such specialties as her scratch-made mole sauce and tortillas.
To accompany your meal, you'll enjoy margaritas batched and prepared by the mixologists from Service Bar and a variety of locally brewed beer from Right Proper Brewing Company. Service Bar is one of DC's top destinations for expertly made cocktails, and Right Proper is a District favorite for craft beer. Don't forget about dessert! You'll finish your meal with gelato from Dolcezza, a local maker who started at FRESHFARM markets and has since expanded to multiple retail outlets in the area and has earned a loyal following.
Starting Bid: $2,000
Restrictions:
Chef Patricia Dinner: Must be held on a mutually agreeable date.
Service Bar Margaritas: Advance notice required.
---
Eastern Shore Dine & Explore Weekend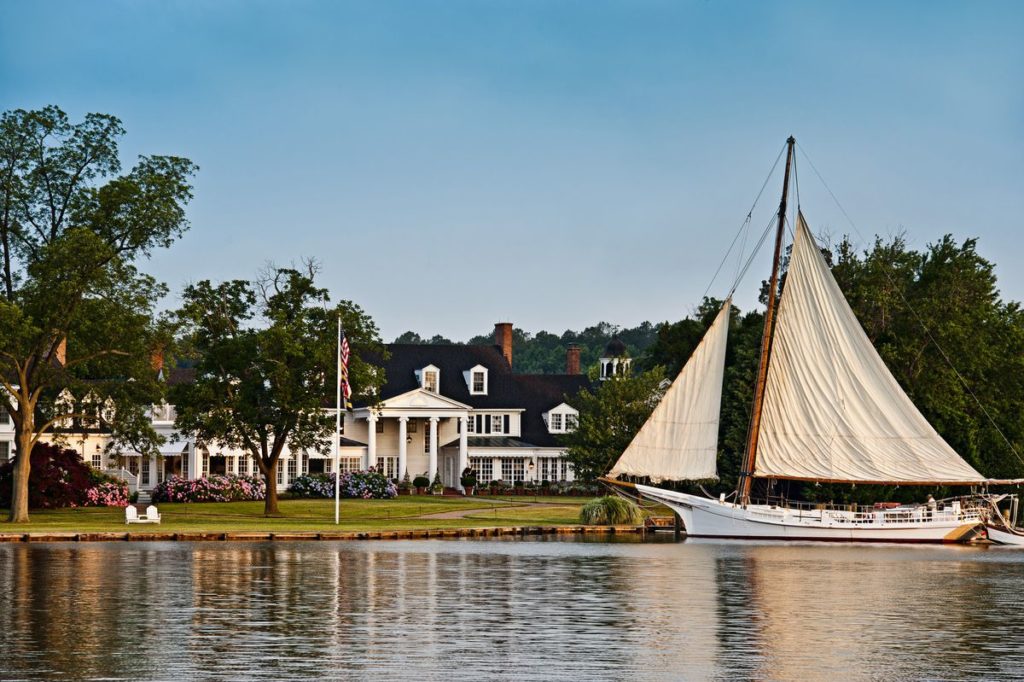 Escape the hustle of the city for a weekend of luxury on the Eastern Shore! Hop in the car for a quick two-hour drive to St. Michael's, where you'll stay for two nights at the Inn at Perry Cabin Resort, a distinguished 19th-century manor house nestled right on the banks of the Miles River. Two rounds of golf at the Links at Perry Cabin are included in your stay. The course is typically limited to members-only, and plays through stunning topography and vistas of Maryland's iconic Eastern Shore, with a final stretch that offers sweeping views of the Chesapeake Bay.
Start your Saturday morning with a walk over to the St. Michael's Farmers Market for a $60 shopping spree! The St. Michael's Market was founded by FRESHFARM in 1998 under the leadership of Co-Founder Ann Yonkers, and has a range of offerings from fresh baked goods to locally grown fruits and vegetables.
Take a short drive over to Easton, where you'll be treated to dinner for two at Out of the Fire, a farm-to-table restaurant highlighting American bistro fare. You'll have your pick of where to eat next armed with a $60 gift certificate to Piazza Italian Market, known as the Italian culinary center of the Eastern Shore, and a $250 Bluepoint Hospitality Group gift card, which can be used at boutique restaurants and businesses in the area. Choices include such Eastern Shore darlings as Sunflowers & Greens, Bas Rouge, and The Stewart.
Starting Bid: $2,300
Restrictions:
Inn at Perry Cabin & Links at Perry Cabin: Subject to availability, blackout dates, and holiday restrictions. Reservations must be made in advance. Does not include taxes or gratuities. Expires October 2022.
---
Call Your Mother Create Your Own Sandwich + Brunch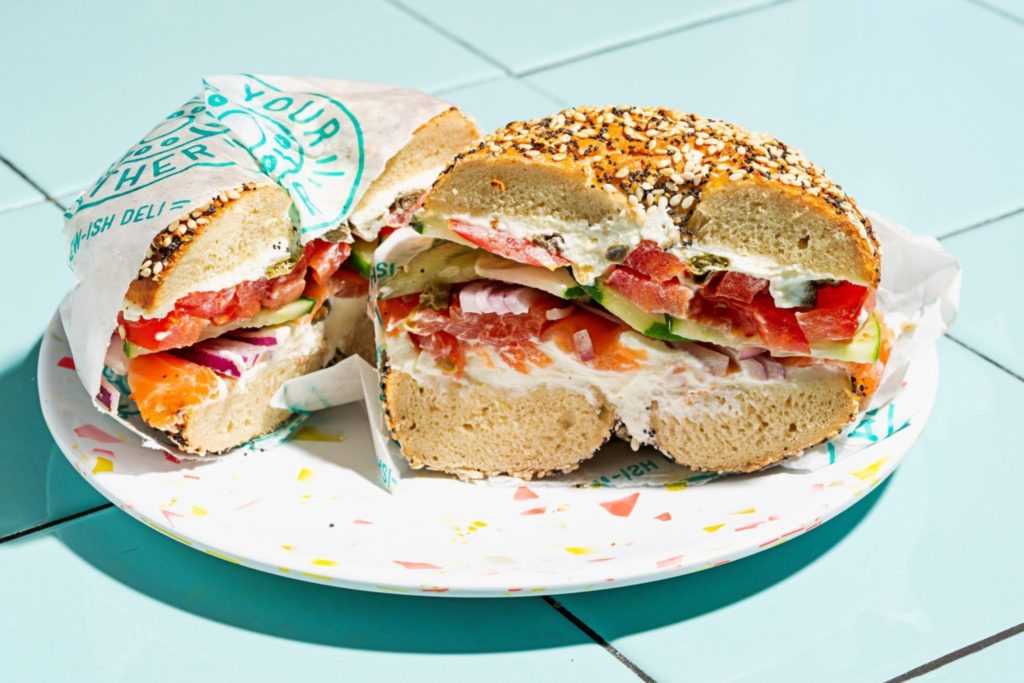 Call Your Mother, Andrew Dana and Chef Daniela Moreira's Jew-ish deli, has some of the best bagels and sandwiches in the city — hence the lines of eager eaters! With this package, you'll get to work with Call Your Mother's culinary team to create your dream sandwich that will be featured on their menu and named after you. This experience includes a catered brunch serving 20 people, so that you and all your friends can enjoy your new creation!
Note: This package will be sold three times, but only our top bidder will get the custom-designed sandwich included with their brunch!
Starting Bid: $500
Restrictions: 48 hours notice for brunch catering.
---
New York City Cultural Weekend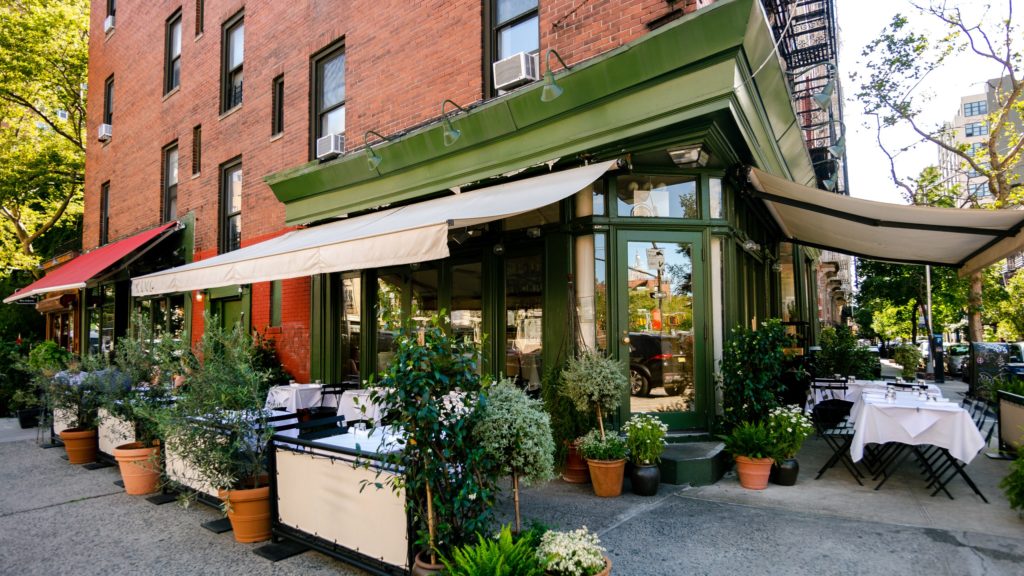 Escape to New York City for a weekend trip! Your home base for a two-night stay will be the sparkling-new Motto by Hilton. Perched 42 stories above the iconic Chelsea neighborhood and just two blocks from Madison Square Park and the Flatiron Building, Motto offers a clever design, smart tech integrations, and an authentic neighborhood vibe.
Your stay in the city includes a trip to the Museum of Modern Art, world famous for its peerless contemporary art collection, to enjoy a private guided tour with one of the museum's curators. At the end of your tour, walk over to The Modern for drinks and small bites in their Bar Room. The Modern, located within the MoMA and overlooking the Sculpture Garden, owns 2 Michelin stars and serves contemporary American fare.
No trip to New York City is complete without world-class dining! Head down to SoHo and indulge in dinner for two at King Restaurant, an upscale, women-owned neighborhood spot specializing in seasonal French and Italian-inspired cuisine. Your meal will include a VIP, tableside meet-and-greet with the chef. Also on the agenda is a dinner for two at Michelin-starred Le Coucou, from internationally acclaimed Chef Daniel Rose. This elegant spot offers refined French classics in a hip downtown setting.
Starting Bid: $2,000
Restrictions:
King Restaurant: Expires October 2022.
Motto Hotel: Not redeemable over any holiday.
MoMA Tour: Must be scheduled on a mutually agreeable date. 
---
Private Dinner with Chef Ed Lee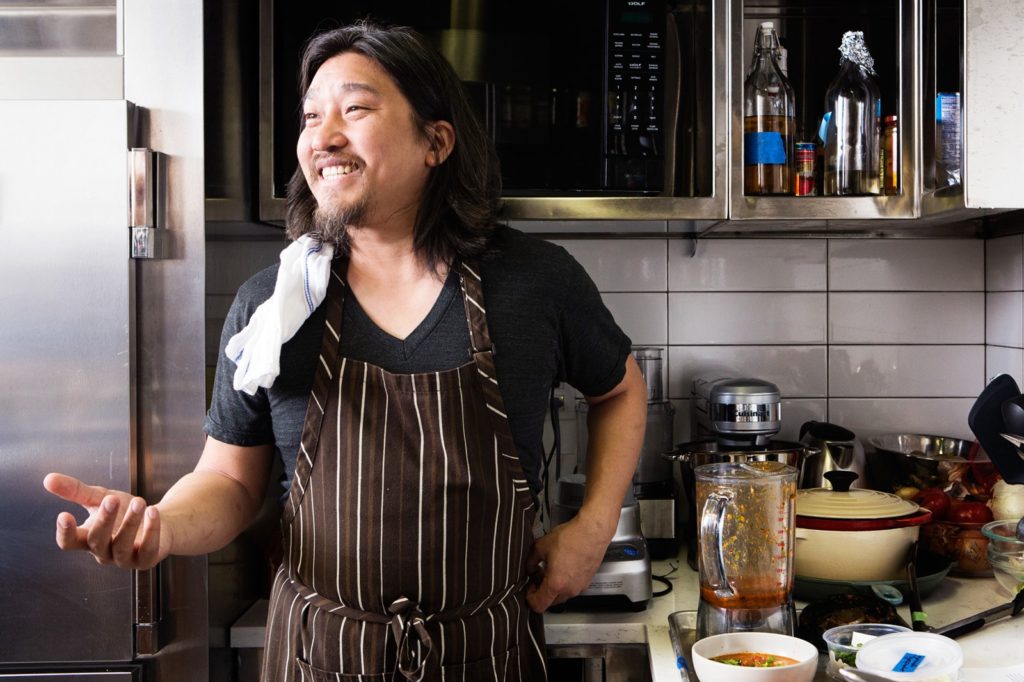 Bring a James Beard Award-winning chef to your kitchen! Chef Ed Lee, who owns 610 Magnolia and Whiskey Dry in Louisville, KY and serves as Culinary Director for Knead Hospitality in DC, will prepare a private dinner for 6 to 8 at your home. Chef Ed's accolades include being a finalist for the James Beard Award for Best Chef: Southeast multiple times, and nabbing a James Beard Award for Best Writing for his book Buttermilk Graffiti. He appears frequently in print and on television, including earning an Emmy nomination for his role in the Emmy Award-winning series The Mind of a Chef, narrated by Anthony Bourdain. Serving as Chef Ed's sous chef for the night is Kitty Greenwald, one of our amazing Feast Co-Chairs. Kitty is a writer for the Wall Street Journal, pens the Journal's "Slow Food Fast" column, and is co-author of Slow Fires: Mastering New Ways to Braise, Roast, and Grill: A Cookbook.
Starting Bid: $2,000
Restrictions: No holiday times. The date of dinner must be approved by Chef Lee and Kitty Greenwald.
---
Raffle: Don Ciccio Cocktail Class for 12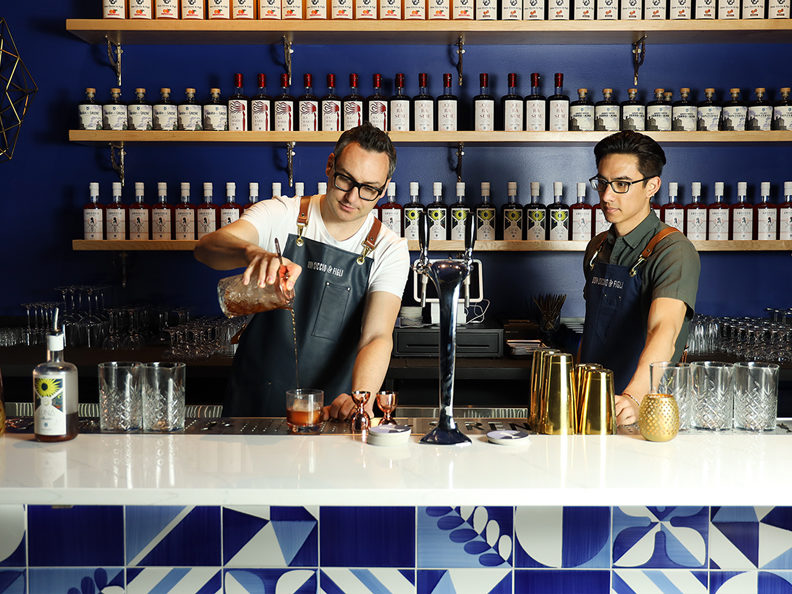 Transport yourself to the Amalfi Coast with a cocktail making class for 12 at Don Ciccio & Figli! Each guest will receive a cocktail kit with all the necessary ingredients and tools to build and enjoy three sophisticated drinks.
Don Ciccio & Figli is a local maker of Italian herbal liqueurs and has a wide range of spirits, from the bitter Luna Aperitivo to their refreshing and zesty Limoncello — each made with a family recipe that has been around since 1883! Bring your friends for a rich experience tasting the terroir of the Amalfi.
Estimated Value: $1,020
Ticket Price: $20/entry