products
Bread & Baked Goods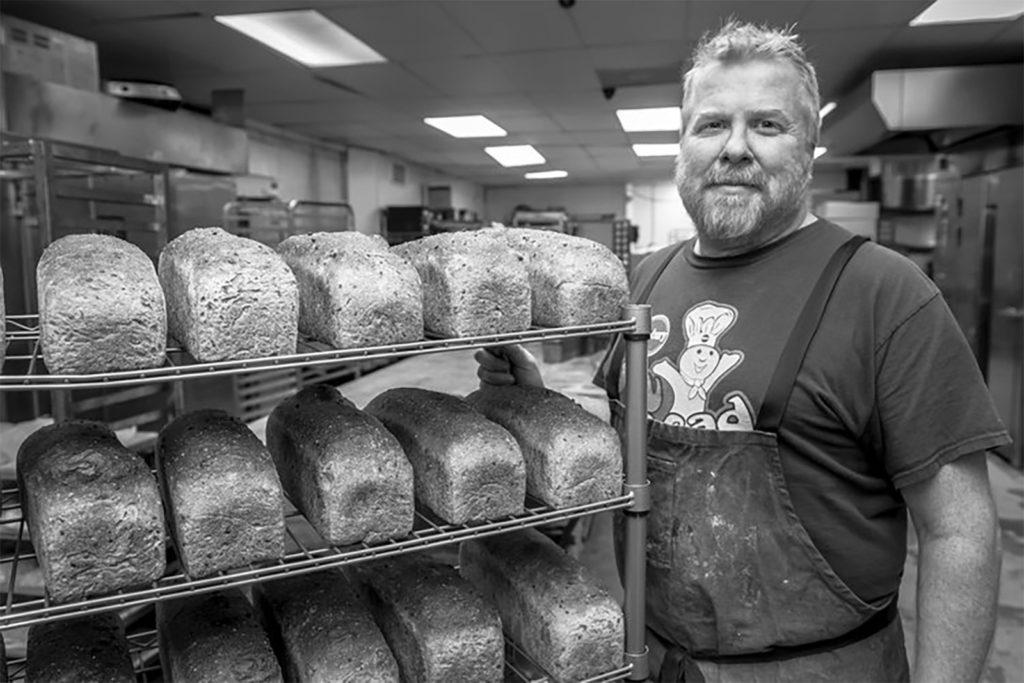 RavenHook Bakehouse is a D.C. bakery serving fresh European-style breads and pastries at farmers markets throughout Washington D.C., Maryland, and Virginia. RavenHook is committed to the old world style of bread making, relying on centuries-old techniques to produce delicious, healthy, and grain-forward breads.
When RavenHook Bakehouse was founded twelve years ago, there were very limited bread options at local farmers markets. What was available was often heavy and doughy, without a lot of nutritional value. They wanted to change that by offering artisan breads that were all-natural, handcrafted, and full of flavor. They work with slow rising doughs and shape each loaf by hand – a method that takes knowledge, patience, and a lot of time. They take pride in the tradition of their craft, and hope that their farmers market stand helps nurture the ancestral connection between humankind and fresh baked breads.
They also believe fresh baked breads are an important staple food that should be accessible to everyone. As the only farmers market exclusive bakery based right here in D.C., they do their best to keep their breads reasonably priced. You can find them selling their artisan breads and pastries at local farmers markets in Washington DC, Maryland, and Virginia every week. Visit them at any of their markets to reconnect with masterfully crafted bread that is all-natural, all local, all the time.