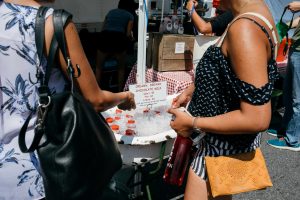 Clear Spring Creamery is a dairy farm in Clear Spring, Maryland that's been in the Seibert family for more than 100 years. The farm is in the process of becoming USDA Certified Organic and produces all-natural grass-based dairy products.
Clear Spring cows are grazed using an intensive rotational grazing system and are never given hormones. Every acre of the farm is planted in perennial grasses, ensuring environmental sustainability. The Seiberts' goal is to provide wholesome, nutritious and delicious food to you and your family. They strive to reach this goal while enriching the natural environment of their farm and raising healthy, happy animals.
Clear Spring farm products include creamline milk, chocolate milk, skim milk, cream, drinkable yogurts, and cheeses. Camembert is the Creamery's signature cheese product.