Pop Up Food Hub
Providing Fresh Produce to the Moms Produce Program at Virginia Hospital Center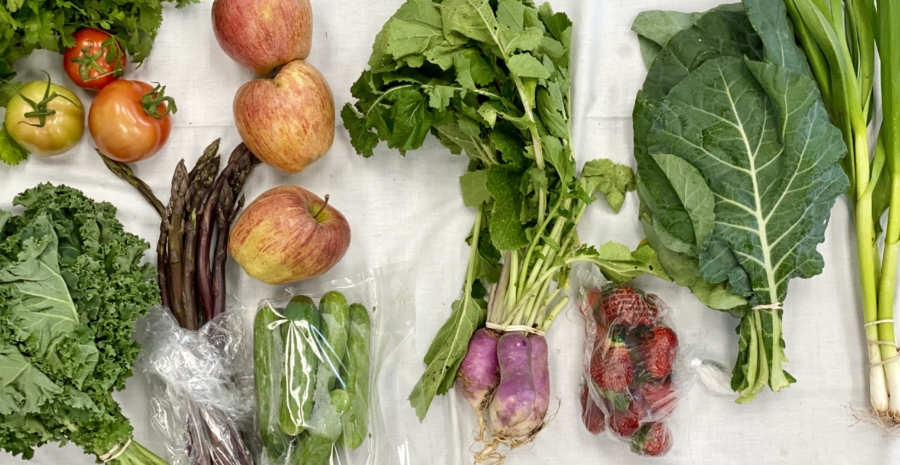 As part of our COVID-19 emergency response, the Pop-Up Food Hub is helping to deliver healthy food to our most vulnerable populations. For uninsured pregnant women, healthy food is especially critical during this public health crisis. Since May 10, the Pop-Up Food Hub has partnered with the Virginia Hospital Center and their Moms Produce program, a farm-to-clinic initiative to deliver bags of fresh fruits and vegetables to expectant mothers.
"These women are already struggling to put food on the table, let alone in the midst of a pandemic," said Dr. Melissa Duncanson, a resident OB/GYN at Virginia Hospital Center who has seen firsthand the impact of this program. She also shared with us the following testimonies from her patients:
"I am a single mother, and I just spend all day worrying… Worrying about the infection, about leaving the house because I could bring something home to my son. And now we can have something fresh. This is so important to help us all. But also to help my baby."
"Now with these green vegetables, I can be eating what I am supposed to for a healthy pregnancy."
To continue to stay updated on this program, you can follow @moms_produce on Instagram. It is just one of the many partnerships we have to deliver fresh food to those most in need including 600+ families with children in elementary or early childhood, 72 Latinx families, and over 800 vulnerable seniors.  Our work can only be made possible through the generous donations from people like you. To feed prenatal patients with healthy produce, you can donate to the Moms Produce program here.