Pop Up Food Hub
Increasing Local Food Access For Young Children With CentroNía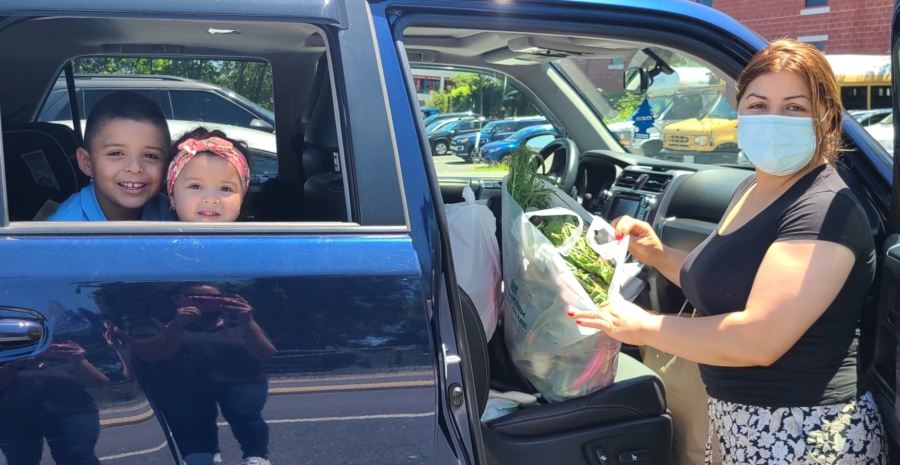 CentroNía is a nationally recognized, award-winning educational organization that provides affordable, quality early childhood education; professional development to educators; and family support services in a bilingual and multicultural environment to more than 2,400 low-income children and families. Since their founding in 1986, CentroNía's holistic approach ensures that the children and families they serve receive the support and encouragement they need to succeed academically, develop a strong sense of community, and live healthy and active lives.
FRESHFARM partners with CentroNía's Food & Wellness department to provide healthy meals for Early Childhood Education centers (ECEs) and encourage children, parents, and staff to adopt healthy lifestyles by making informed food choices. CentroNía operates four ECE sites in DC and Maryland and serves eight smaller ECE clients in DC. Through the Food & Wellness program, CentroNía provides catering services to ECEs for nutritious meals for little ones and for school-aged children.
CentroNía prioritizes serving fresh, nutritious meals highlighting local ingredients and limiting highly processed foods. Every day, they serve the children in their care a hot or cold breakfast, hot lunch, and a snack. Lunch may include tasty, produce-rich dishes such as lentil bolognese, chicken and pasta with broccoli, or chicken legs and sweet potatoes. CentroNía has scaled up their use of local produce from 10% to 30%, and FRESHFARM has been a key partner in providing those locally grown fruits and veggies.
Prioritizing Local Food For Children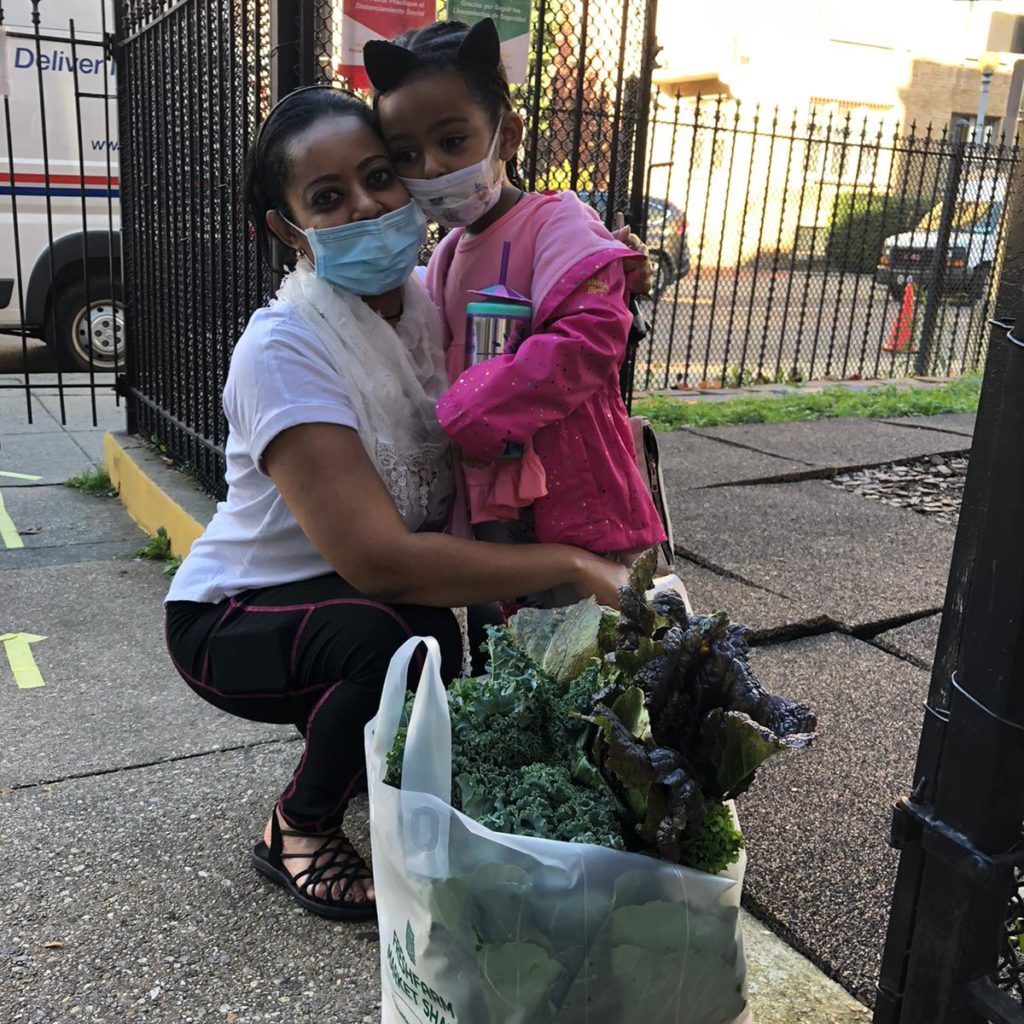 According to Andrea Lopez, CentroNía's Food & Wellness Program Officer, working with an organization like FRESHFARM has been essential in increasing CentroNía's capacity to purchase more local produce. Thanks to FRESHFARM's established relationship with a network of local farmers, our Pop Up Food Hub offers CentroNía flexible and affordable wholesale purchasing options and streamlined logistics. Furthermore, this flexibility and affordability moves down the supply chain, and helps CentroNía provide local food to their smaller ECE client sites.
As a larger ECE provider, CentroNía has capacity to train their kitchen staff and provide kitchen equipment, storage facilities, and other infrastructure to make the preparation of nutritious, fresh meals possible. However, there are still challenges in bringing more local food to the menu. For example, explains Lopez, "kitchen staff expect produce to look a certain way, and they have to get used to local produce that may not look the way they expect" and adjust food prep accordingly. Responsive training and education is critical in overcoming these challenges.
Farm to Childcare
To help address these challenges across DC, FRESHFARM and CentroNía are part of a Farm to Childcare coalition with other ECEs and the Office of State Superintendent of Education to identify and implement opportunities to build capacity for fresh food access among ECEs. As Lopez notes, the key to success is providing resources that ECE staff can integrate into the work they are already doing, such as integrating with existing staff training or with the curriculum for students at the centers, both of which FRESHFARM is developing in collaboration with ECEs through our Farm to Childcare work.
CentroNía's commitment to bringing fresh, local food to the children they serve does more than provide daily nourishment. It's also laying a foundation to help these children develop lifelong habits that promote health and wellness. FRESHFARM is proud to partner with CentroNía and to support their work in bringing more local fruits and vegetables to families across the DC area.