Markets
The Inside Scoop: What Do Farmers Market Shoppers Really Care About?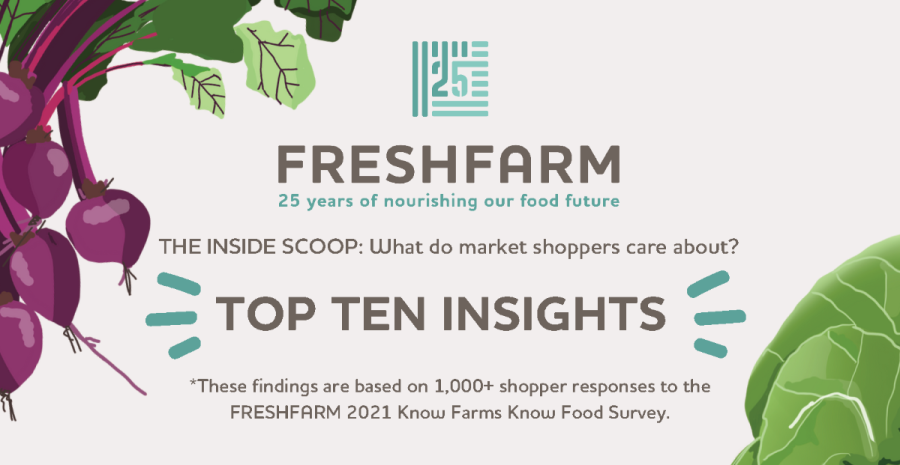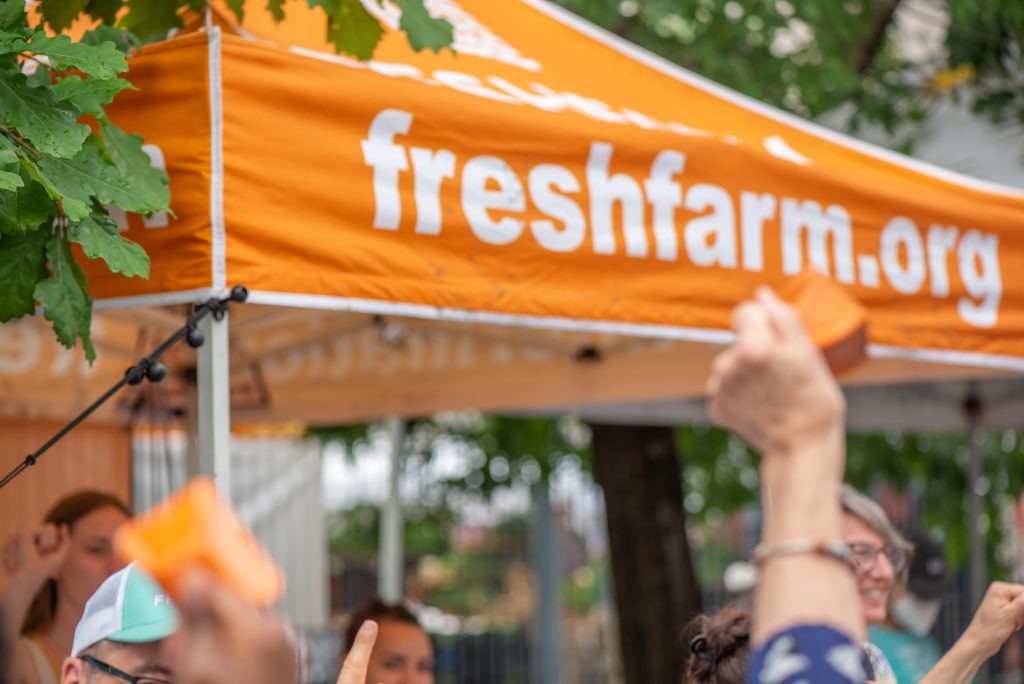 FRESHFARM takes a whole food systems approach to building a more resilient, equitable, and safe food future in the Mid-Atlantic region, and farmers markets are central to this work. Markets are how we got our start in 1997 with the opening of our flagship FRESHFARM Dupont Circle Market, and markets remain a keystone program as we celebrate our 25th anniversary.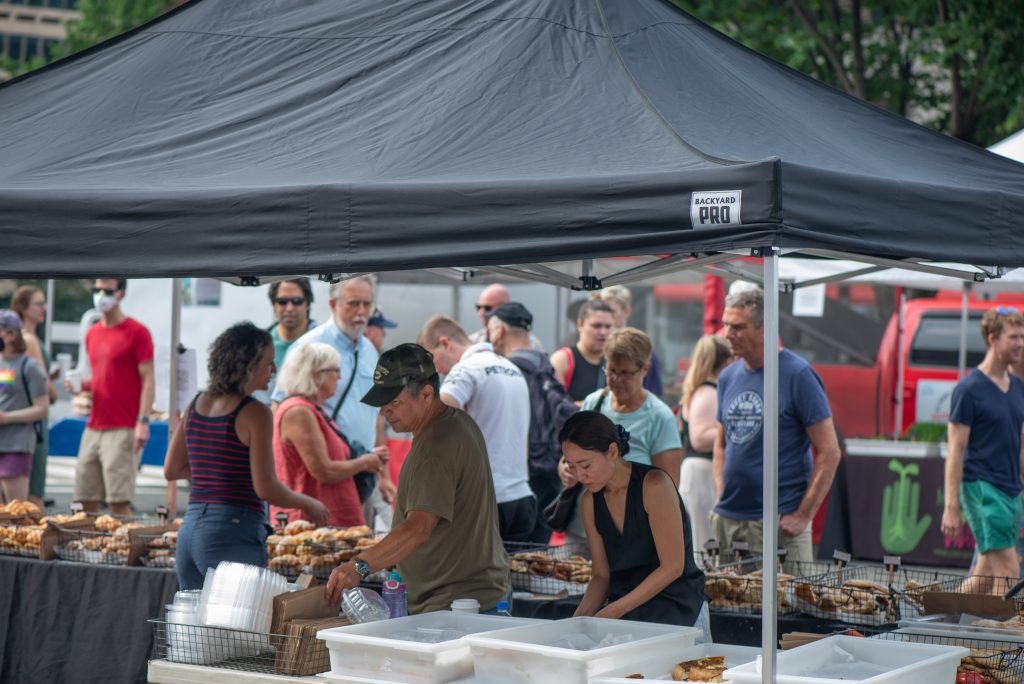 As our regional food system evolves, so do the shoppers that make the markets happen. FRESHFARM is always looking for better ways to serve the farmers and producers who rely on markets for income and the diverse shoppers who count on markets for their food. Last fall, thanks to a USDA grant, we conducted a comprehensive "Know Farms, Know Food" customer survey to understand what motivated folks to spend their grocery dollars at the farmers markets, what farmers market customers value, and what FRESHFARM and farmers/producers can do to meet their shoppers' needs.
Know Farms, Know Food Survey Insights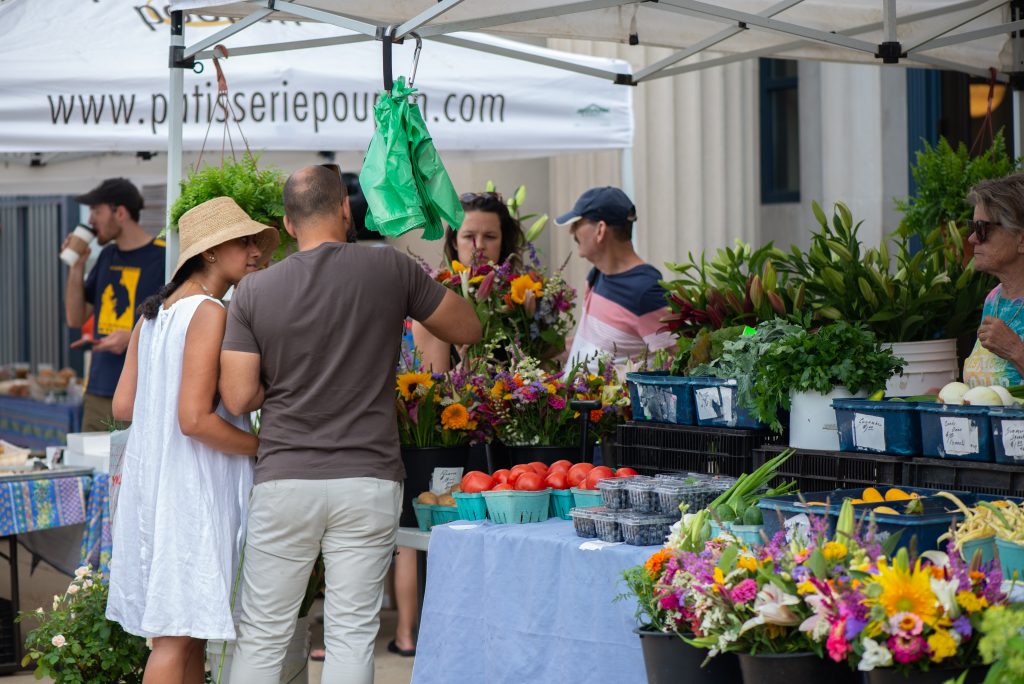 So what do you imagine the average farmers market customer thinks about when they shop at the farmers market? Over 1,000 shoppers in Washington DC, Maryland, and Virginia responded to our survey and helped us answer that question. Did you know that 66% of FRESHFARM shoppers say their top reason for shopping at markets is to support local farmers? Or that shoppers are loyal to particular farmers and producers because of the relationships they have established with them? While some of the results confirmed what we already believed, others were quite surprising! For instance, a whopping 61% of shoppers report purchasing animal protein at farmers markets.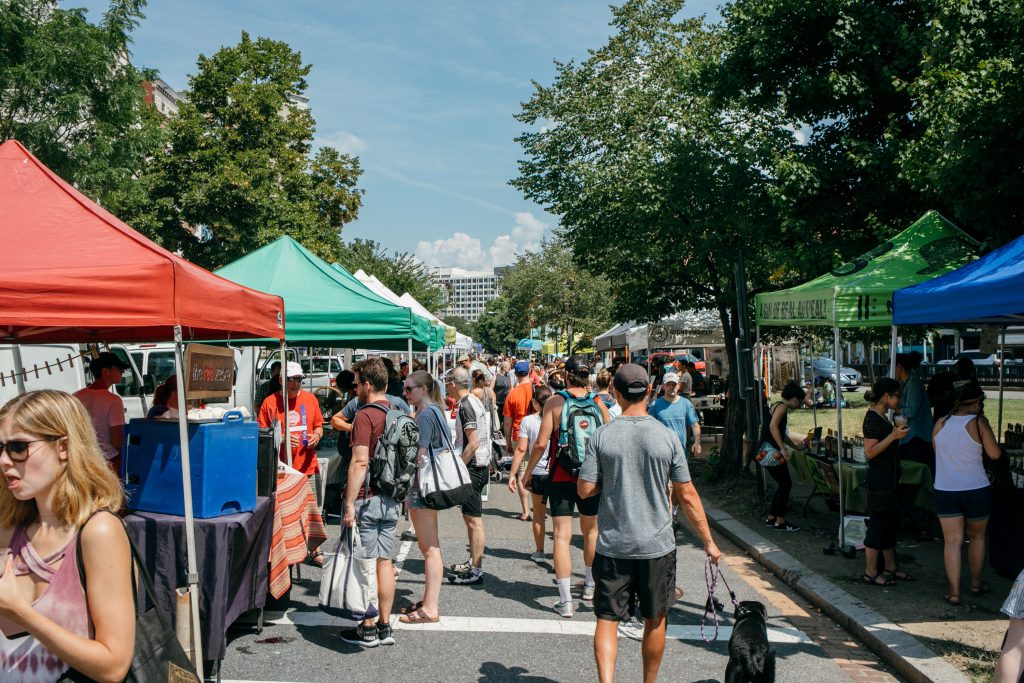 We compiled our findings from the survey into an infographic for our farmers and producers to help them better engage shoppers, improve profitability, and by extension strengthen the local food economy. Check out our top ten insights to learn how your beliefs and behaviors compare to our average market shopper! And if you want to dig into our data even deeper, take a look at this comprehensive survey analysis. You may learn something new, find that many shoppers share the same values you do, or even spark a conversation with your favorite farmer as you celebrate National Farmers Market Week!