Markets
More A-Maize-ing Grains: The Mid-Atlantic Grain Stand Expands to More Markets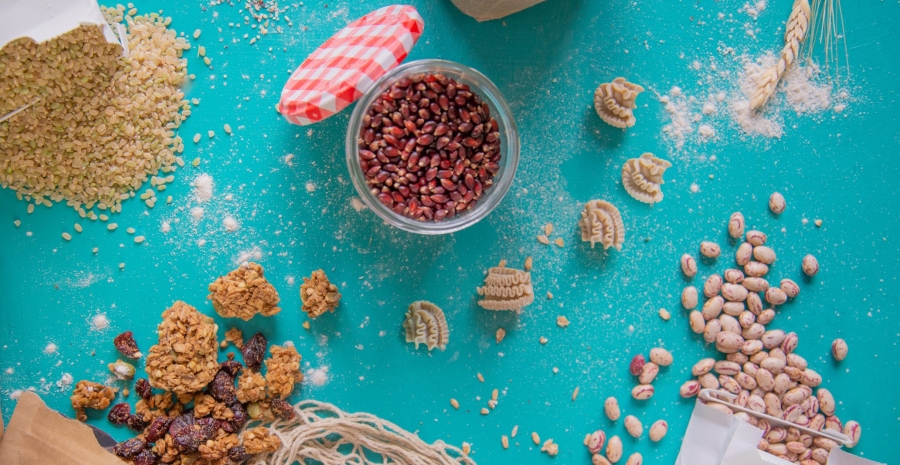 Carbs, but Make Them Local!
During a 12-week pilot run in 2022, the Mid-Atlantic Grain Stand offered local grains and pantry staples from a range of regional growers all under one tent at the FRESHFARM Dupont Circle Market. Building on this successful run, the Mid-Atlantic Grain Stand returned to Dupont Circle in June of this year, expanded to Mosaic in mid-September, and will also join the Arlington and Downtown Silver Spring markets later this fall. 
The Mid-Atlantic Grain Stand is a joint project of FRESHFARM and Common Grain Alliance, a nonprofit network working to build a robust, sustainable, and equitable grain economy in the Mid-Atlantic, and is funded by a USDA Farmers Market Promotion Program (FMPP) Grant awarded in 2021.

By aggregating and selling the products of dozens of regional businesses under the Grain Stand model, producers of all sizes have the opportunity to access retail opportunities at farmers markets without spending time and money to be there in person. This model mitigates financial risk for small-scale grain producers, fosters collaboration among businesses in the local grainshed, and builds capacity that can be scaled and replicated across markets in the Mid-Atlantic and nationally. At the same time, the Mid-Atlantic Grain Stand introduces the farmers market community to local and nutritious grains, driving demand for these crops and products and supporting the regional grain economy.
A One Stop Shop For Pantry Staples and Unusual Grain Varieties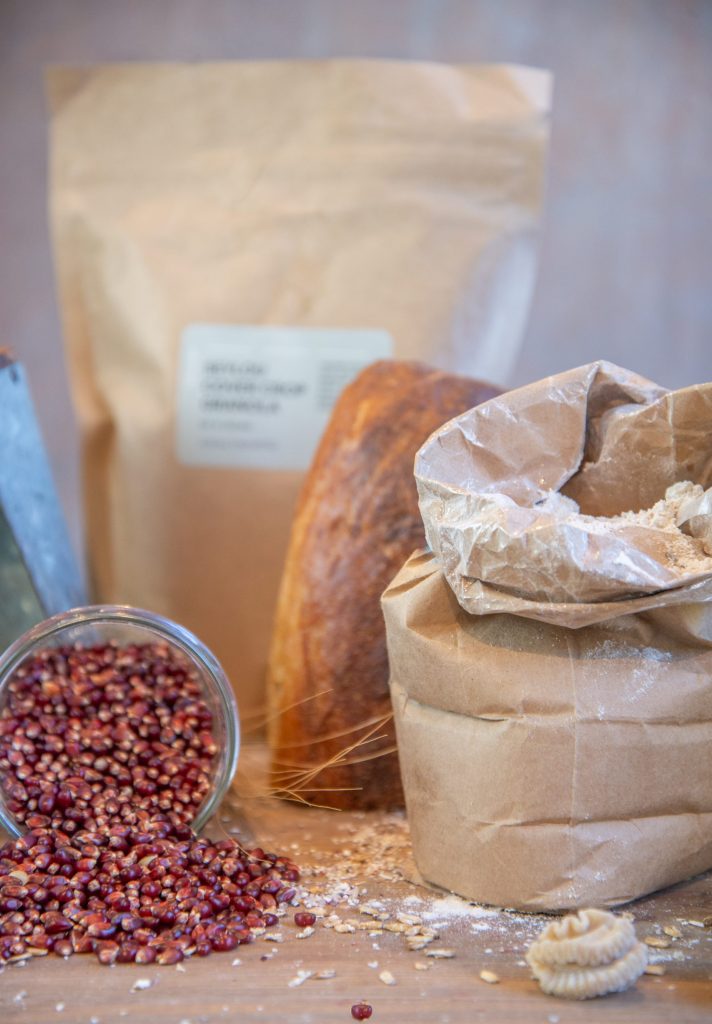 "We are not only diversifying customer diets but also customer expectations of what products can exist at local markets," says Eizel Luna, FRESHFARM Grain Program Manager. "Local products aren't limited to local vegetables and meats; they also include a large variety of grains! Grains are such a backbone of our diets but don't get enough time in the spotlight. I love that the Mid-Atlantic Grain Stand changes that!" Alongside such staples as rice, milled wheat flour, and dried corn in all its guises (popcorn, grits, and polenta), the Grain Stand offers a range of lesser-known grains and dried beans all grown and milled by eight different farmers and artisan millers from Maryland and Virginia. 
Guide to Local Grains
Here are a few foodie-insider favorites to add to your weekend shopping list (culled from the stand's handy Mid-Atlantic Grain Guide).
Millet:

A powerhouse, high protein grain with a mild, nutty flavor, millet can be eaten

whole as a porridge or ground into flour and added to baked goods.

Sorghum:

Sorghum berries look like tiny spheres (similar to millet) and have a mild, sweet

flavor. They can be cooked like rice into a fluffy side dish or thick porridge, or the dried

grains can be milled into flour and used to make gluten-free breads, cookies, muffins, and

other baked goods.

Barley:

Barley is an ancient grain with roots in Mesopotamia, "the cradle of civilization." While most barley is grown for beverages, the varieties grown for eating lend a hearty chewiness to soups and grain salads. Barley contains eight essential amino acids, and recent studies have shown that eating the whole grain can regulate blood sugar.

Buckwheat:

High in amino acids and vitamins, buckwheat groats can be toasted to

make kasha, while the ground flour lends an earthy flavor to pancakes, crepes, biscuits,

and soba noodles.

Einkorn: An ancient grain that's higher in protein, trace minerals, and essential amino acids


than any other wheat, einkorn may be cooked whole or ground into flour for baking.

Einkorn is also safe for some gluten sensitivities.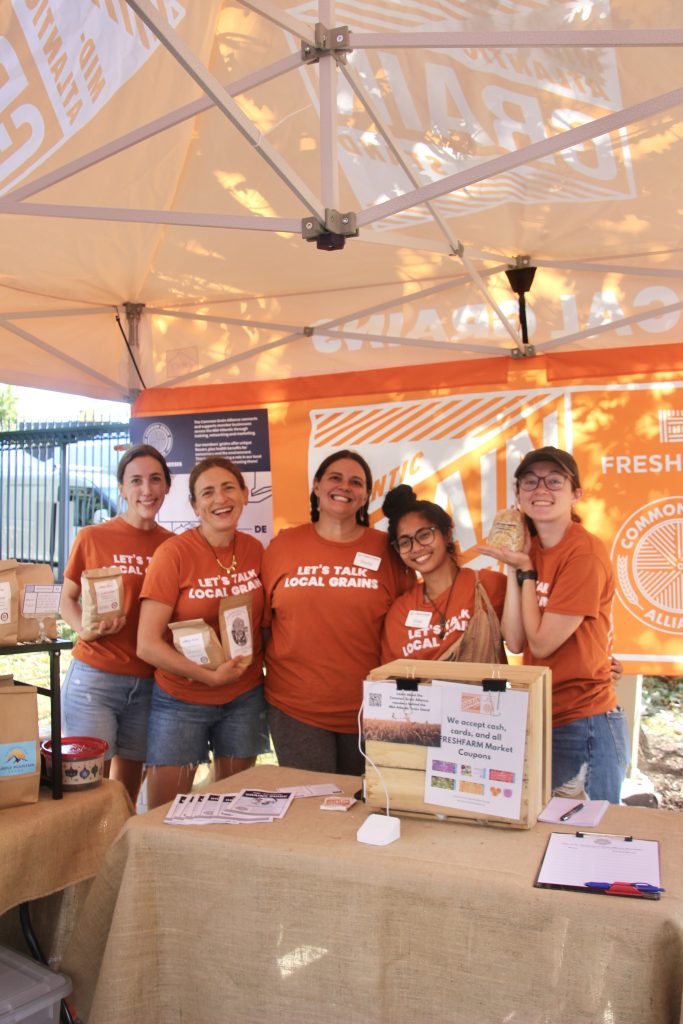 "The product I consume the most consistently and feel is an easy addition to any diet are groats (whole grain kernels) such as buckwheat, sorghum, millet, barley, and wheat berries," notes Eizel. "They are great 'starter' grains because they can be added pretty seamlessly into any dish (stews, curries, salads, etc.) without drastically changing the flavor profile but still contributing to a more nutritious and filling diet."

Visit the Mid-Atantic Grain Stand on Sundays at Dupont Circle and Mosaic, and later this fall at Arlington and Downtown Silver Spring. Grab a copy of the Mid-Atlantic Grain Guide, chat with our charming grain specialists, and start exploring the wonderful world of local grains!