What's In Your Share This Week?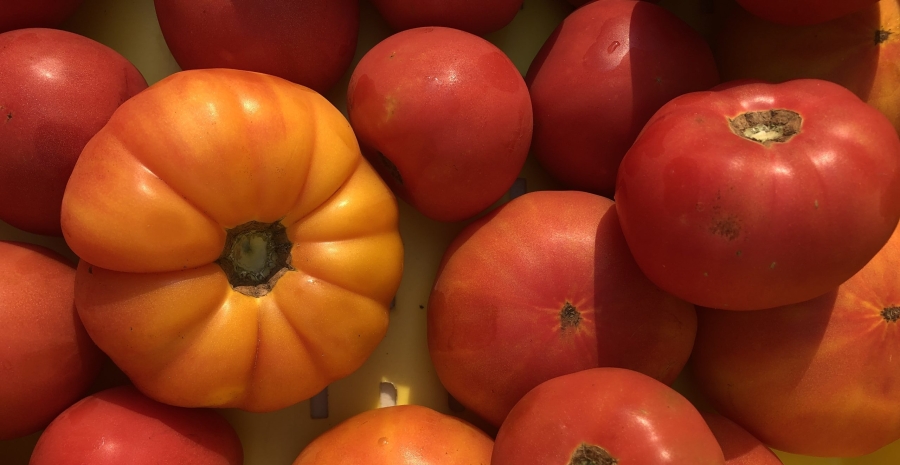 We hope you're finding ways to enjoy the abundance of leafy greens popping up at market and in your Market Share bags this month. Although leafy greens are delicious and easy to prepare, knowing how to keep them fresh and crisp is another story.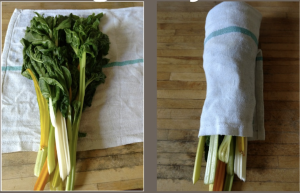 How many of us have purchased a bag or bunch of fresh greens only to come back to a wilted mess a few days later?
Whether it's swiss chard, kale, collards, or a head of speckled lettuce most leafy greens can be stored in the same way.
Simply wrap your greens in a paper or damp kitchen towel and store in a plastic bag or airtight container in the fridge.
Looking for recipes to help you utilize your Market Share items? Check out our seasonal suggestions below:
Keep it fresh with a simple Fresh Tomato Salsa
Add a punch of flavor to roasted veggies, grain bowls, salads, and even grilled meats with this delicious Chimichurri Sauce
Or, commit to using your oven a few more times before scorching summer temps return with a Roasted Rainbow Bowl
For more like this, head over to our recipe page for access to hundreds of seasonal dishes.
So, what's new?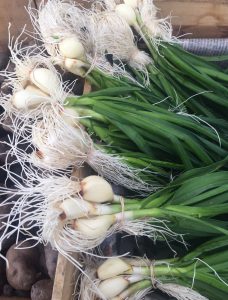 Produce Highlight:
Spring Garlic is here! Spring Garlic is also known as "young garlic" because it hasn't fully matured yet.
Unlike regular heads of garlic, the skin on the white bulbs doesn't need to be peeled and the taste is much milder. The green stalks are edible but tend to be tough so we recommend using them in soups or to make stock!
Use spring garlic in any recipe that calls for garlic, onions, leeks or something aromatic to add flavor to a dish.
Local Grain Highlight: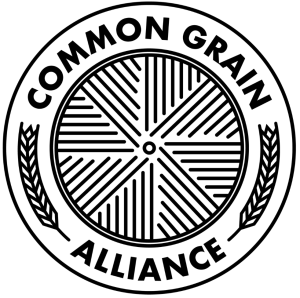 The season has changed but our partnership with Common Grain Alliance continues all the same. Each week we feature different grains that are being locally grown, milled, and distributed in our area.
This week, customers can expect to see Organic Sorghum berries from Next Step Produce in their Market Share bags.
Located in Southern Maryland, Next Step Produce founders, Heinz Thomet and Gabrielle Lajoie, grow food that is very flavorful with high nutritional value to nourish both people and the planet.
About the Product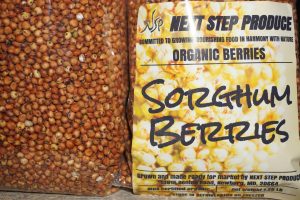 Sorghum berries look like tiny spherical pellets (similar to millet), and are gluten-free.
The fact that sorghum is drought-tolerant also makes it a key player in response to extreme and changing weather patterns which farmers must contend with; like buckwheat and corn, it can survive the heat of the summer.
These summer crops work together with winter wheats to create a diverse rotation and an economically viable means of production… as long as we carry the diversity to our plates!
For cooking instructions, recipe ideas, and other information, visit Common Grain Alliance's website.