Farmers & Producers
Full Cellar Farm Curtain Call: Thank You, H Street!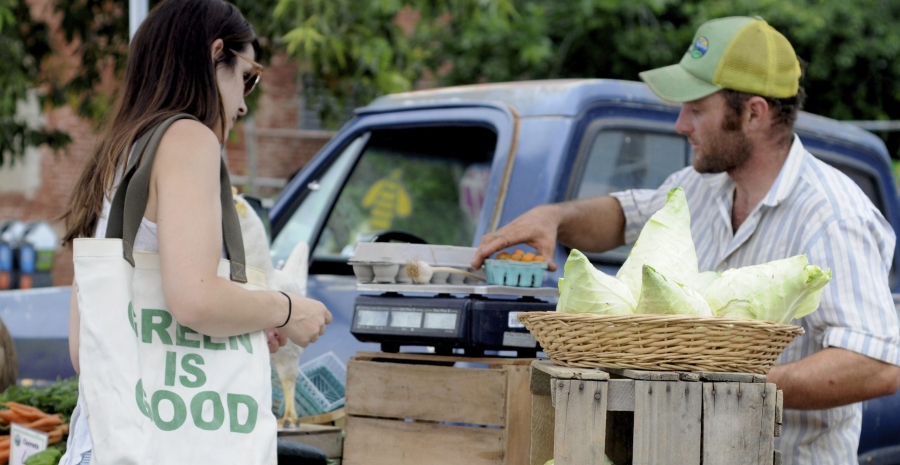 People make the market.
The FRESHFARM H Street NE Market is a quintessential community gathering spot where friends and neighbors meet to shop and socialize. Farmers and producers not only provide nourishment but also friendship and profound connections to our regional food system.
When Full Cellar Farm, a beloved fixture at H Street, decided to step back from farming, farmer Kip Kelley sent his customers a heartfelt goodbye. We are so grateful that Kip agreed to share this note with the wider FRESHFARM community. Farmers like Kip make our markets so much more than a place to get groceries. 
Thank you, Kip Kelley and family, for fortifying us with your beautiful produce and friendship for the last 12 years. Best of luck to you on your next chapter! You will always have a home at FRESHFARM.
[March 3, 2023]
Hey There H Street Friends,
It's with a heavy heart that I write to tell you that this past CSA drop-off in February was our last.  
I am stepping back from retail veggie growing and Full Cellar Farm won't be returning to our beloved H Street market.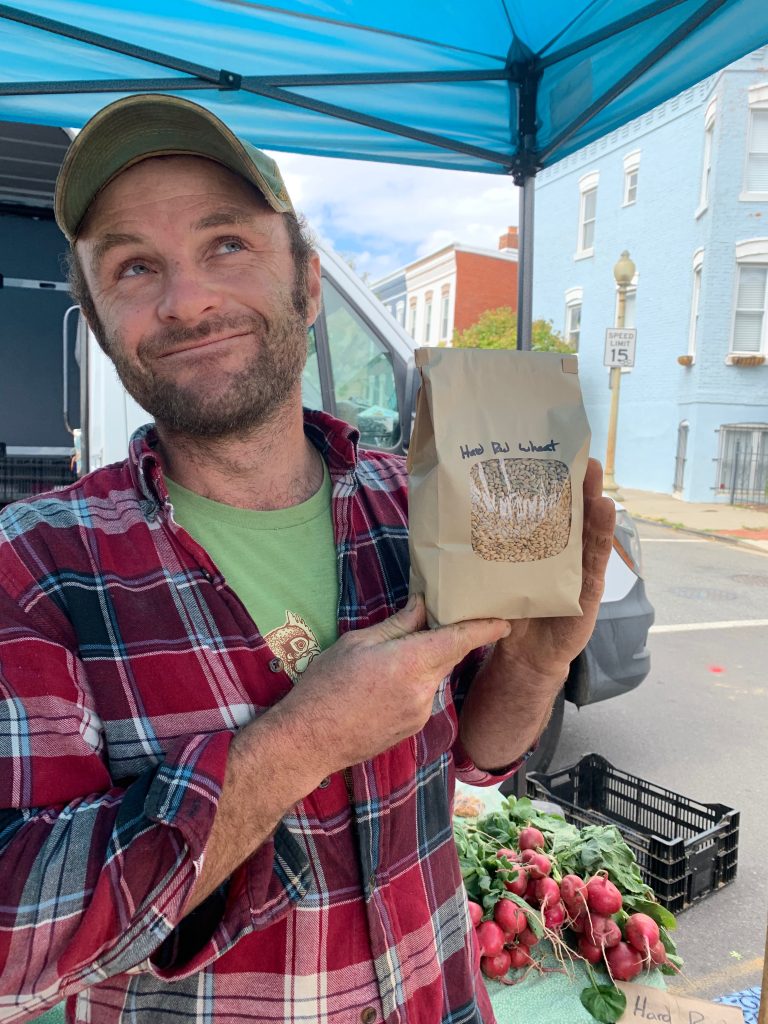 This was an agonizing decision to have to make, but ultimately I had to choose what was best for my family. My kids are getting older, needing more of my time, energy, and effort. Unfortunately, my first child, Full Cellar Farm, hasn't grown up enough to help take care of its younger siblings. It takes too much from me to operate the way it needs to be run to be successful. I'm sorry to announce this so abruptly and impersonally via email, but it's never easy to say goodbye.   
I can't express enough how much being involved in the H Street community for the past 12 years has meant to me. You all were my main motivation for what and how we chose to grow our crops. I loved doing the work on the farm, harvesting for market, and setting up the stand on Saturdays, but ultimately what I cherished the most was our brief one-minute-or-less weekly check-ins while I fumbled with the math on your totals or tried to find an extra bag. You all were always understanding when we ran out early, always challenging me to grow new and different things (like having tomatoes in May), and just genuinely interested in establishing a relationship with your food. I leave this job feeling immensely proud for having been able to put at least a few ingredients on your tables each week, but even more lucky to have "landed" in such a wonderful community. Thank you.
I'm going to try something different from farming, though somewhat related in spirit. I'm going to be a commercial recycling analyst for Frederick County (basically supporting business recycling efforts in the county). I also get to work closely with their composting program, which, interestingly enough, is where we got the compost that fed many of your veggies.  
I will still probably grow some crops on the side for wholesale. I've got a real itch to grow sweet potatoes in 2023 since our crop was so cruddy this past year, so you still may hear me in the fall if you want to buy them by the bushel. I hope I can run into many of you at the market some time. 
Thank you all for enriching my life and making these past dozen seasons of growing veggies so rewarding.  I've learned a lot from you. I keep your memories close. My cup is full.
Go forth and eat locally!  
Lots of love,
Kip