We invite volunteers at one of our farmers markets or with our FoodPrints program.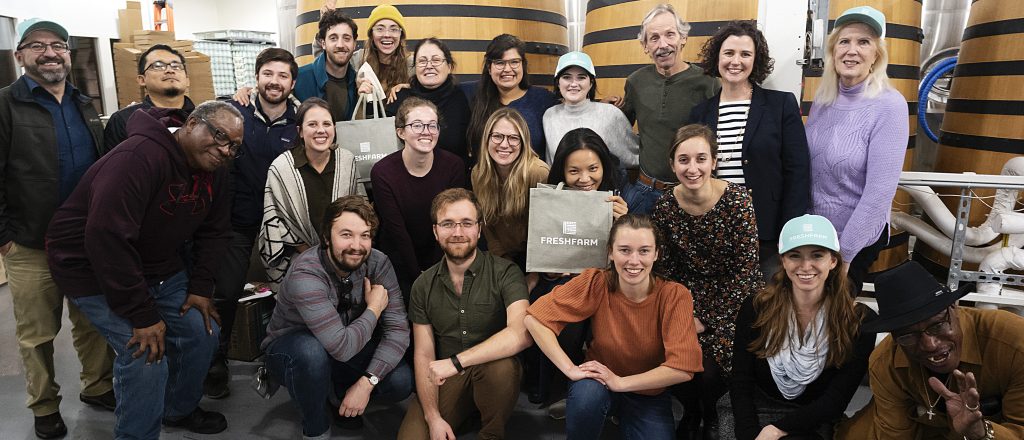 Volunteer at the Market
Volunteers play a number of roles at markets including helping with our market operations, assisting with support for our food access and education efforts, and adding to the markets' spirit of community.
The majority of market volunteer opportunities require a regular commitment of serving at least every other week for the duration of a market season. Find the market schedule here.
If you are interested in volunteering, please send us your information here and we will reach out to you to match you with our volunteer needs.
A reminder that volunteering at markets involves working outdoors in the elements, some heavy lifting, friendly customer service, and representing FRESHFARM to the community. Comfortable clothes recommended. We require volunteers to be 16 years of age or older.
Volunteer with FoodPrints
FoodPrints' hands-on cooking, gardening, and environmental literacy lessons generally need helpers during the school day. Ideal volunteers can commit to coming every week for a 3-4 hour block. We also need volunteers at some FoodPrints schools to support an on-site, after school farmstand, garden maintenance, and/or cafeteria waste sorting during breakfast, lunch, and aftercare meals (to help students sort their waste into compost, recycling, and trash).
If you are interested in learning more about FoodPrints volunteer opportunities, email ibti@freshfarm.org.