products
Bread & Baked Goods
Desserts
Beverages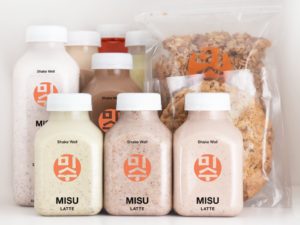 MISU translates to "rice water" in Korean, but it's much more than that.
For over 400 years, Koreans have been drinking MISU, and many Korean families have their own unique MISU, with special methods passed down across generations.
Every week, owner Jungsun Kim soaks, steams, dehydrates, roasts, grinds and mixes 5 different grains for exact periods of time to create better preservation, digestion, and taste.