products
Olive Oil & Vinegar
Pantry Items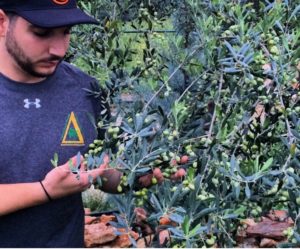 For over 100 years, the Dimitri Giannakos family has been producing the finest unfiltered extra virgin olive oil at the foothills of Mt. Taygetos. Dimitri Olive Farms take great pride and care in growing, harvesting, pressing and distributing their own First-Cold Pressed Unfiltered Extra Virgin Oil throughout the Maryland, DC and Northern Virginia area.
Their olives and oil come directly from a 100 year old olive farm off the Mediterranean coast, in Sparta, Greece.
At their store in downtown Baltimore, MD, Dimitiri takes pride in infusing the olive oil, and marinating and curing natural olives with local flavors and herbs.