Since 2017, the sweetgreen-FRESHFARM FoodPrints Farm Share program has served as a way for DCschools, families, and community members to access and enjoy fresh produce, trade favorite recipes, and build community. Families, community members, and school staff mark their calendars each week, eagerly awaiting the farm share as an occasion to celebrate fresh produce and community.
FoodPrints Farm Shares in 2019-2020
Shares
Fresh, seasonal produce in each share grown, harvested, and delivered by Farmer Gale Livingstone
Schools
Anne Beers, Kimball, Marie Reed
Participants
Families, School Staff, Community Members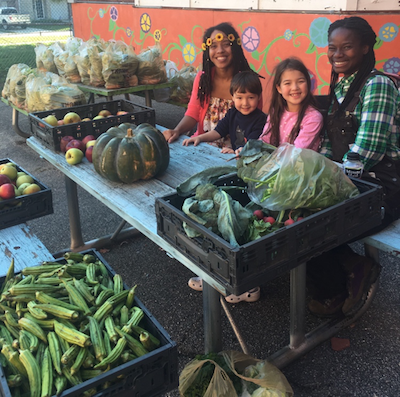 Anne Beers Community Farm Share
"The customers feel like family," says Serenity Rain about the members of the Anne Beers Community Farm Share that she manages. Each week, a flurry of community members and families come to Anne Beers to pick up their shares and to spend time chatting with fellow customers.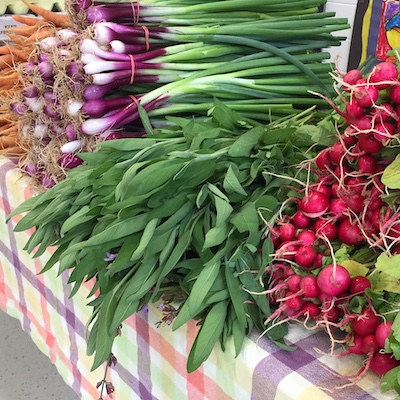 Marie Reed Community Farm Share
Children bring their parents over, point to the produce and say, "We need to cook this!" As families pick up their shares, they chat about how they will cook the produce, and sample recipes to get new ideas of how they can prepare the produce at home.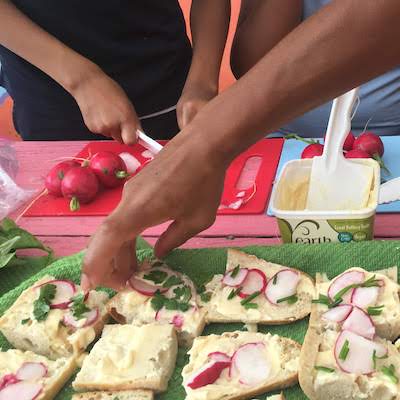 Kimball Community Farm Share
Each week ten farm shares are reserved, free of cost, for families that participate in an on-site FoodPrints cooking class. These cooking classes are filled with family members of all ages, from grandparents to toddlers.
Thanks to sweetgreen's support, the FoodPrints farm share program has expanded from one school to three schools, from 600 shares to over 1,000 shares, and from 100 total families to more than 200 families involved each season.
I believe it is my responsibility as a farmer to make an impactful contribution to the community I serve - and where the communities win."

Farmer Gale Livingstone of Deep Roots Farm