products
Bread & Baked Goods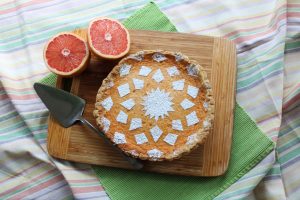 Maggie, owner of Maggie Bakes, has been baking for as long as she can remember. She loves making things that only exist to bring joy and sweetness to life!
She fell in love with baking pie in her 20s, when she hosted her first Thanksgiving dinner. She then became obsessed with perfecting all the steps that come together to create the best pie.
Maggie is now a fully licensed baker, and operates out of a commercial kitchen in Northeast, DC. She is currently selling pies at markets and taking special orders.