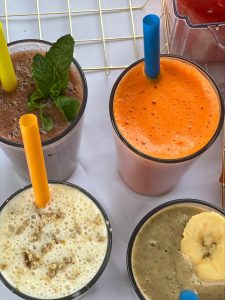 Fresh Forever is a fresh juice bar, committed to using the freshest fruits and vegetables available at markets to make their juice products.
The main products are juices of single fruits (watermelon, orange, carrot, apple, mango), mixed fruits, shakes (milk, dried fruit, honey), green smoothies (spinach, cilantro, mint), and customized beverages.
Fresh Forever is run by two Afghan sisters who are branching out of their current positions to start this business, to support women and girls back in their home in Afghanistan.